If you search the internet you'll find many stories about classic and vintage car restorations. Some of these are in great detail including videos of restorations on You Tube. For the novice, perhaps someone who hasn't experience in car restorations, the questions that is commonly asked is...What are the best cars to restore? and How much will it cost to restore my car?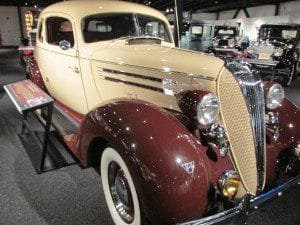 Aside from kit car projects which we've discussed in another article, complete car restorations should only be taken on when a few things are first understood. The very definition of a car restoration is to make it look like it did when it was first built. To achieve this can be a complicated undertaking but it has been done over and over again. Some of the issues to address are discussed below.
Available Parts
The internet is an excellent place to search for old car parts and finding the car parts you'll need is crucial. Often times these parts can be shipped quickly by express.
Make it a point to list scrap yards in your area as well as parts suppliers prior to committing to a project. Due diligence is key. Also, for a good list of suppliers don't hesitate to contact your local car club. Car club members should be able to give you  information you need to avoid costly mistakes before you make them.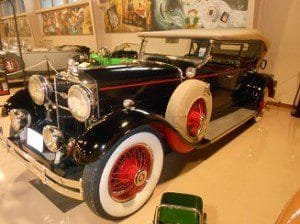 Selecting the Right Car
Finding an automobile to restore might mean different things to different people. Some restore cars for personal enjoyment giving them a classic car to drive around town. Some look to restore automobiles to later sell and hopefully for a profit. Restoring a car for resale and at a profit is certainly possible but not automatic. If this is your goal there might be cars that are better than others for this purpose. Below are just a few that many feel make good starter restoration projects.
Chevrolet Camaro- There has been a good market for restored Camaro's. The rule of thumb has been the earlier the model the better. Finding the right early Camaro might be a big job in itself, especially finding one without rust. You want to stay away from rust at all costs. camaro parts are easily accessible. Many will say that a finely restored Chevy Camaro will almost sell itself.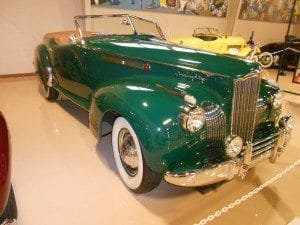 Chevrolet and Ford Pickups 1950's and 1960's- Parts are readily available for these vehicles and you might be able to find an old one at a reasonable price. They are also popular collector's vehicles.
Chevrolet Chevelle- These are good restoration projects for beginners. Parts are not hard to find and an old used one should be able to be bought relatively cheaply.
VW Beetle- Many will tell you that an old Volkswagen Beetle makes a good beginner's restoration project. There are a decent number of used ones out there to buy and the parts are easily attainable at reasonable prices. You should be able to purchase a used Beetle at a reasonable price. These cars are small which can translate to less costs. This ranks them among the best cars to restore.
Plymouth Dusters and Dodge Darts- You don't hear a lot stories about restoration projects on these cars. Nevertheless, you should be able to find an old one at a good price. Try to find one without rust and with as many original parts as possible.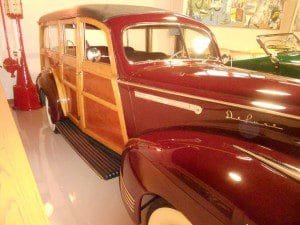 Chevy Bel Air 1953-54- Car from the mid fifties make popular restoration projects. Reproduction parts are available which makes it an easier project and the prices are reasonable. Used car parts should also be available for these models. Chevy Bel Air restoration projects are among the most popular.
Mid 1960's Ford Mustang- A restored 1960's Ford Mustang is a popular car. One reason that it's a good beginners car is that parts are easily available from a long list of suppliers. Just about every part you could need has been reproduced. If you plan on selling your completed restoration, the Ford Mustang is another car that almost sells itself. Another good thing for beginners is that there are so many Ford Mustang clubs around you'll be able to get just about any question you have answered.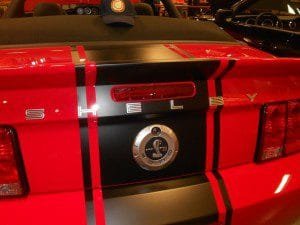 In regards to Mustang values compared to restoration costs, you need to look at the numbers hard. While it's impossible to predict restoration costs because so much depends on what you start out with, it won't be surprising if you put $15,000 to $20,000 into the car. That amount also depends how much work you'll do yourself and how much you'll farm out. Spending $20,000 on a restoration if you start out with a $6,000 car means you might have a difficult time breaking even, at least for a while.
It's been said more than once that if you're fortunate to find the right vintage automobile (rare and popular) at a decent price and put restoration money into it you might be able to get up to three or four times your investment under the right conditions. Finding a non vintage but classic car to restore may or may not be a profitable proposition but it should be fun nevertheless.
Another issue that certainly will affect restoration costs is the degree of restoration you want to perform. This can be anything from getting it running and looking respectable to restoring it to pristine show quality.
Antique and Classic Car Serial Numbers
How to Find Vintage and Antique Car Parts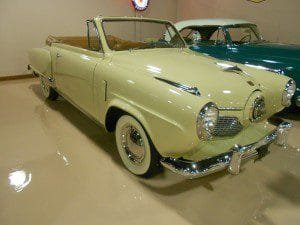 Keeping Costs Under Control
If your car restoration project is going to be farmed out to professional car restorers you'll likely be doing this for your own enjoyment and not necessarily to flip for a quick profit. You can pay $75 per hour for a professional car restorer which can add up to serious money fast.
For any decent car restoration you'll probably be looking at a five figure budget. It would be rare not to be in the five figures. An average cost for restoring a car, if there is an average cost, might be in the $20,000 range. The $20,000 figure assumes that the automobile is not entirely falling apart and covered with rust. The problem with arriving at an average cost is that every automobile is different. If you think it's hard to spend $30,000 or $40,000 on car restoration, it isn't. At $75 per hour for labor you can get to these higher figures easily. This just confirms the kind of money you can save by being able and capable of doing some of the work yourself.
A professional restorer would base his estimate, among other things, by how much bodywork needs to be done (rust?), how many parts are required and the time it would take to locate the necessary parts. Also, will the parts be used or new.
Model T Serial Numbers and Registering Antique Cars
Bodywork, Parts and Electrical System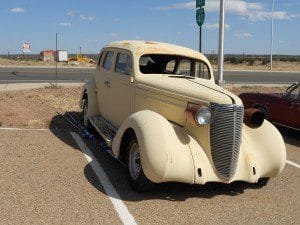 Most professional auto restorers will probably tell you the biggest cost for your project might be bodywork. The older the car the chances are it may need a good amount of bodywork. Just sanding and painting an old classic car might run to $3,000 or $4,000. Much of this cost is in manpower. If you have the ability and the tools to do a lot of this yourself you'll save good money. You may even have knowledgeable friends who can help save you money.
Factory replacement parts cost money. While they may be readily available, the costs may be significant. Do a lot of internet surfing and don't forget that the part you're looking for might be available from someone in your own town. These are things to consider when working on an older automobile. I have known people who have driven quite a ways to pick up that rare part at a good price.
If you're looking at purchasing an old automobile for restoration, take a look at it's electrical system. This is something that might be away from an average restorer's expertise and it can lead to high restoration costs. In many cases electrical system restoration is best performed by an automobile electrical specialist. By the same token, many older vintage cars were never built with sophisticated electricals therefore it depends on the automobile you're looking at. The main thing is to understand the car's electrical condition before charging forward.
So you may now be searching for the best cars for restoration.
If you're beginning to think that the ideal traits of an automobile restorer is a knowledge of mechanics along with an accounting degree you might not be too far off the mark. This is not to take away the fun a beginner can have because at one time we were all beginners, but the ability to understand the costs involved is critical unless you have unlimited funds.
One thing for certain is that today's internet make locating parts much more easier than in earlier years and as restoration projects have increased many more parts have been reproduced.
(Article and photos copyright 2013 AutoMuseumOnline)